ez-CUT
Automatic Tablet Cutting System
ez-CUT allows you to automatically halve and count tablets in various shapes.

Automatic halving of tablets in various shapes
ez-CUT can automatically recognize different shapes (e.g. round, oval, rectangular)
without the need of tablet registration to perform fast cutting.
※ Restrictions may apply to select tablets. (tablets in special shapes, tablets smaller than 2 ㎜, soft tablets)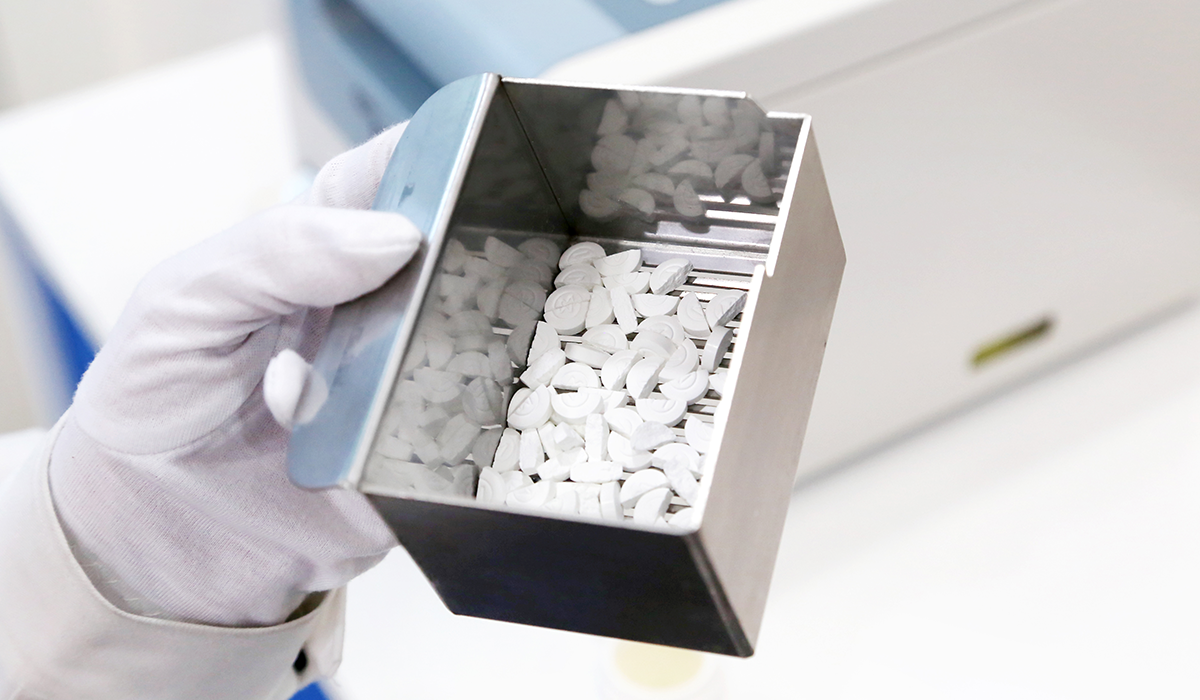 Fast & accurate tablet counting
Simple and intuitive operation using the control panel helps a fast and accurate tablet counting.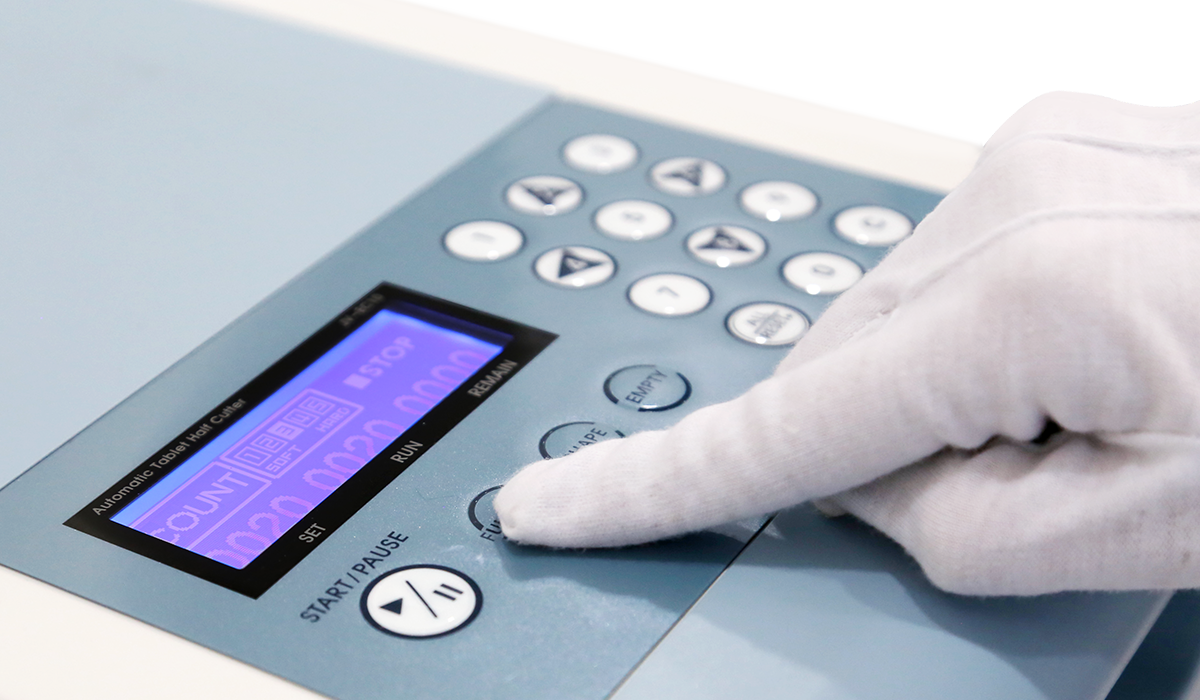 Separated collection cup for faulty tablets
Successfully halved tablets are dispensed into the collection cup on the right,
whereas tablets recognized as faulty (e.g. bad shapes, damaged tablets, unregistered shapes)
are automatically separated into the collection cup on the left.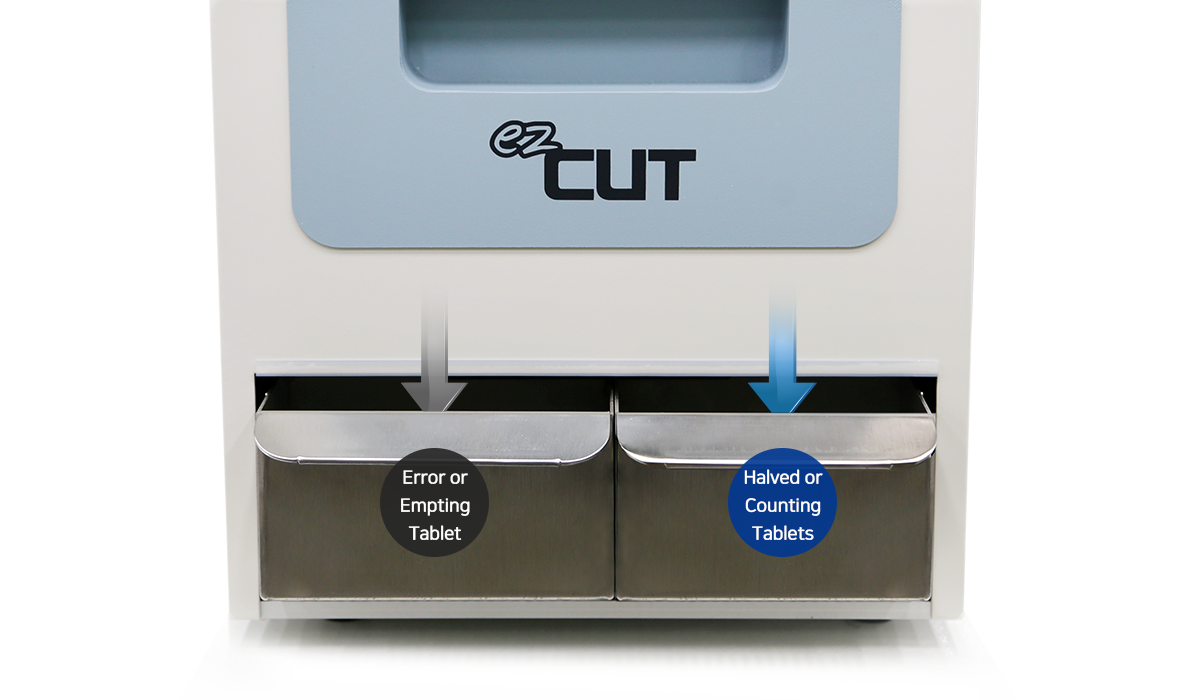 Hygiene maintenance
Halved tablets go straight into the collection cup without user's manual intervention to keep the process clean and hygienic.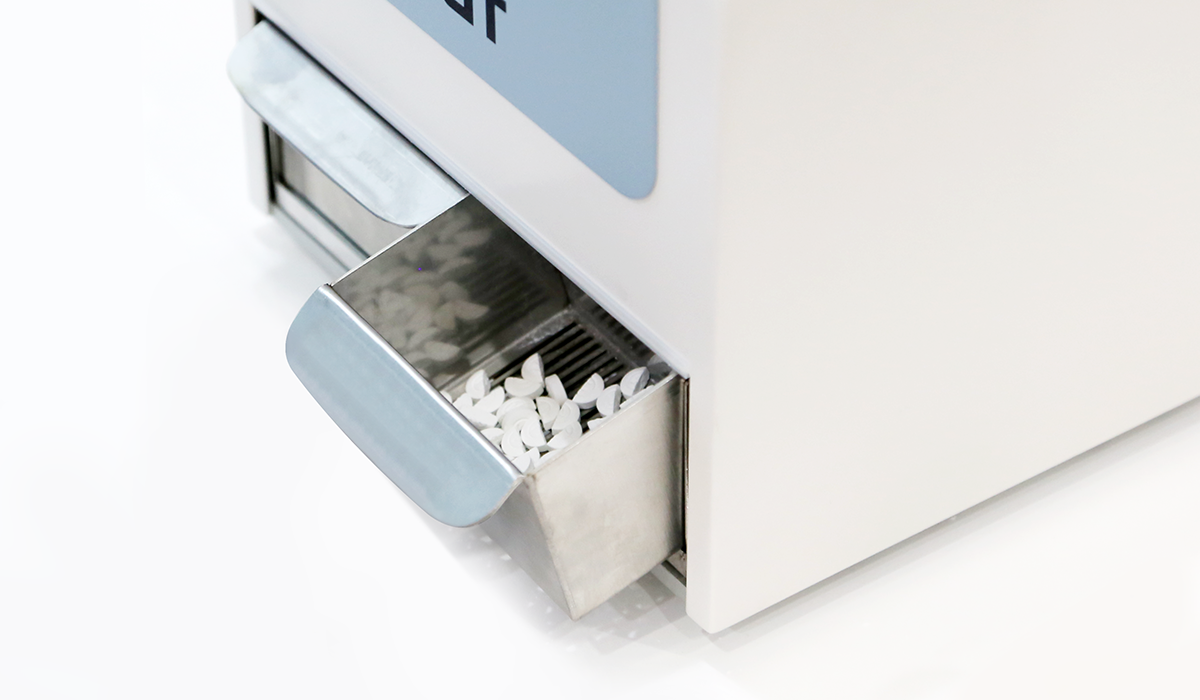 Product Spec
※ Product exterior and specifications are subject to change due to the company's research and development results without any prior notice.
Model

JV-EC10

Dimensions(W*D*H)
240*410*250㎜
Weight
About 15㎏
Cutting Speed
MAX. 20tablet/min
Counting speed
70tablet/min
MAX. Cutting size
Round tablet(W*D) : 15*7㎜
Oval tablet(W*D*H) : 22*10*8㎜
MIN. Cutting size
Round tablet(W*D) : 6*2㎜
Oval tablet(W*D*H) : 8*4*3㎜
MAX. Counting size
20*10*7㎜(W*D*H)
MIN. Counting size
6*3*2㎜(W*D*H)
Display and input
LCD panel (192 x 64 Dots, blue/white)
Power consumption
5W(MAX. 80W)
Power Supply
110 ~ 240V, 50/60Hz
Operation
Temperature/Humidity
0~40℃, 10~80%
Related Products